NISGUA's Beautiful 2014 Calendar -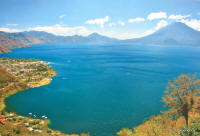 In past years we have sold the Arte-Maya Calendar which was a cooperative effort between Arte Maya and NISGUA (Network in Solidarity with the People of Guatemala). In 2013, sadly, Arte Maya decided to focus on other projects and not produce its Artist calendar with paintings and stories of the artist. Terra Experience is happy to support NISGUA's work by selling their new calendar. 100% of the profit from these sales goes to NISGUA.
Since the Arte Maya calendar was not available, NISGUA de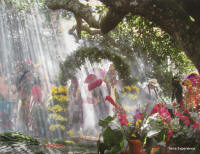 cided to produce their own calendar to support their work. NISGUA builds mutually beneficial grassroots ties between the people of the United States and Guatemala and support democracy in both. Among their projects is the Guatemala Accompaniment Project (GAP) which trains and supports human rights monitors that through their presence provide some protection to witnesses of genocide and activists working to defend their rights and protect their natural resources.
NISGUA Guatemala Calendars
Bring in 2014 with this beautiful calendar designed by NISGUA' network of activists. With each purchase you support NISGUA's critical work for social justice, while enjoying truly powerful photos.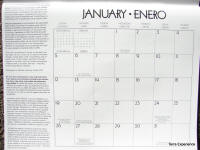 Each calendar features:
» 12 stunning photographs from NISGUA's network
» Scenes that reflect Guatemala's natural beauty, daily life, spirituality and our work.
» U.S. and Guatemalan holidays
» Text in English and Spanish
» Descriptions of Guatemala's culture and human rights struggles
Also good space for you to jot your calendar notes on

The price of the NISGUA 2014 Calendar is $14.95 per calendar. To order: