To current Terra Experience News page

Archive: Terra Experience News Page 2012 and 2013 (this page)
December 12, 2013 - Looking for a nice gift for a friend? - here are some scarf options
We also have 8" x 52" "silky scarves of many colors: click here to see and buy them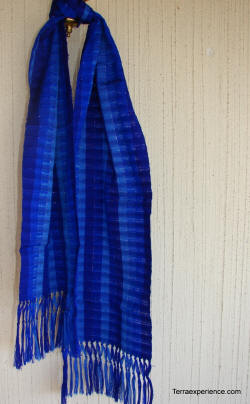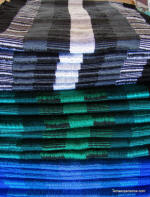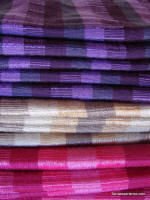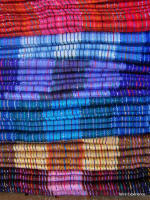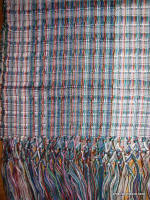 We also have cotton 14" x 66" scarves of many colors:click here to see and buy them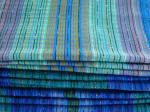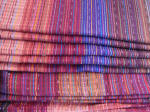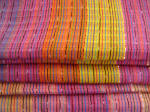 (over 25 color choices)
Also Beautiful Large 20" x 68" Guatemalan Wraps/Scarves/Runners: :click here to see and buy them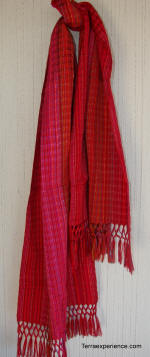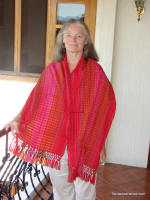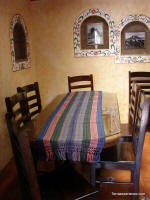 November 29, 2013 - Many Jaspe Skirts!!! Just added a bunch of new cortes and skirt material to the web.
They have beautiful jaspe-ikat designs and range of colors including indigo and a rich wine. Also ones from
Santa Catarina Polopo. Click on the picture or numbers to view large pictures or to purchase.
November 13, 2013 - Just added new belts from Panajachel and Solola.
Click here or on one of the pictures below to view and purchase the belts
November 7, 2013 - Just added the 2014 NISGUA calendar to the Terra Experience Website. It's beautiful. Click here to see
November 6, 2013 - Looking for a wonderful gift for friends or maybe yourself? Check out Terra Experience scarves.
We just updated our scarf pages:
We have 8" x 52" "silky rayon and rayon/cotton scarves of many colors: click here to see them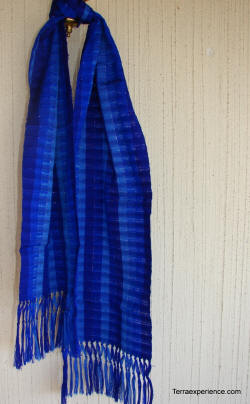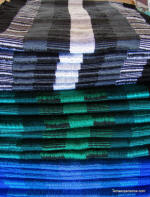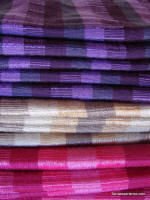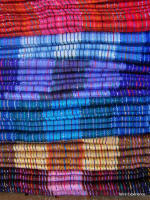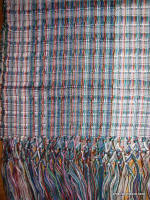 We have cotton 11" x 50" scarves of many colors: click here to see them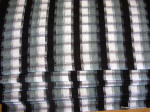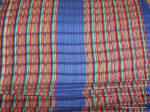 (over 20 color choices)

We have cotton 14" x 66" scarves of many colors:click here to see them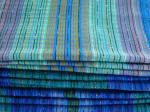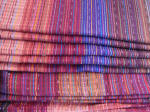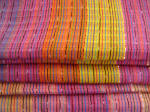 (over 25 color choices)
Also Beautiful Large 20" x 68" Guatemalan Wraps/Scarves/Runners: :click here to see them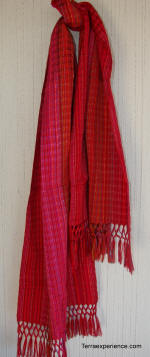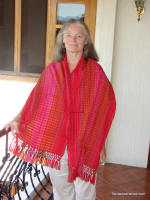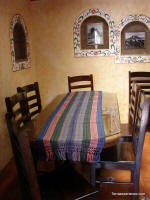 November 3, 2013 - Just updated the Angelina Quic painting page.
http://terraexperience.com/P_Paintings_Guatemala_Choc_Mendoza_Angelina_Quic.html
Realized I hadn't gotten a few beautiful paintings on the web from 2013. Some examples:


November 2, 2013 - Just updated my doll hammock page http://terraexperience.com/DA_Mayan_Doll_Hammocks.html
with some new beautiful options
Colorful Hammocks
with Black Jaspe

By Josefa and her family from San Juan La Laguna

Colorful Handwoven
Hammocks

Beautiful Hammocks
with Indigo Jaspe


Natural Dye
Hammocks



By San Juan Laguana Xocomil Woman's Group

Sept 16, 2013 - Just added 6 beautiful huipils from Santa Catarina Polopo to the web.
Click on any of the pictures to get to the page
Sept 15,2013 - Just added 8 beautiful San Antonio Aguas Caliente Huipils to the web.
Click on any of the pictures to get to the page.
Sept 3, 2013 - What happened to the summer??? I just finished adding a number of traditional shawls to our website
July 8, 2013 - Just Updated our Chichicastenango Skirt Page. Some of the new skirts are shown below:
Just was fooling around trying to figure out how to create a better slideshow.
April 14, 2013 ---- Colorful Spring Tam / Beret Hats for your 18" Doll
to New Hats page
Spring is in the air as Maria, our 18" Doll, visits Posada Los Volcanes in Panajachel Guatemala. She like other tourists, enjoys visiting the friendly family Posada (recognized by Trip Advisor as the #1 hotel for value and service in Pana). Maria models the different colors of stylish spring hats that Mayan Artisan Lucia and her family made for Terra Experience. The hats are good example of Mayan Artisans taking their traditional skills and adapting them into styles and products that appeal to tourists.

I am putting the hits on the web today

To purchase New Hats

4/14/2013
April 5, 2013 ---- Our shipment just came in (8 very large bags & two boxes)!!! I've never had a better selection of Embroidered Tapestries.
Check out Mayan Embroidered Folk Art Tapestries from Guatemala, a Fair Trade Gift Option from Terra Experience web page:
March 8, 2013 --- International Woman's Day. We are home. Pictures of the women who make many of Terra Experience's products. Lynn
February 20, 2013 --- Yes I am in Guatemala and can't believe how fast time is going. I meant to posts notes and pictures, but am only now getting time to do so. Keep posted.
December 7, 2012 - Are you having trouble ordering? A couple customers have recently contacted me saying they were having trouble using the Terra Experience shopping cart (especially if they are using a MAC or Safari). I am trying to figure out why. PLEASE contact me at 608- 849-8720 or Lynn@terraexperience (with your phone number & location) and I can easily work with you to take your order. Sorry for the inconvenience!!! Lynn
December 1, 2012 - Madison's 16th Fair Trade Holiday Festival - bring your friends - more information http://www.calamadison.org/fthf2012/
October 5, 2012 --- Just added a bunch of Santa Catarina Polopo Belts or Sashes (Faja) to the
Terra Experience webs site. See and click on the pictures below or go directly to
http://www.terraexperience.com/p_textiles_Santa_Catarina_Palopo_faja_belts_tzutes.html
Sept 21, 2012 - Again what happened to time. Here is a link to a page on travel options in Antigua, Panajachel and Santiago Atitlan
for a short visit. I will gradually update it. Guatemala Travel Options
Note from Lynn --- We had a great trip and brought over 1100 pounds of wonderful things (over 200 huipils, 40 Santos, more Angelina paintings, many skirts, belts and other textiles. That doesn't include the scarves, bags, and doll clothes (3 new villages). Also many pictures and stories of artisans.

Now comes the hard part (for me) --- getting each of the unique items on the web. I figure it takes me at least 10 to 20 minutes each (take pictures, get pictures transferred to computer and web, get items tages and numbered, then adding information and shopping cart). Thus it takes me quite a while -- so I will announce items that I listed on the web on this news page as well as the Terra Experience Facebook page ( http://www.facebook.com/TerraExperience ). If you have something you are looking for - let me know and I will try get it on the web sooner rather than later. Also corrections and suggestions are welcome. Thanks for your interest in Terra Experience Products! You make it possible!
Lynn lynn@terraexperience.com
April 29, 2012 --- Just finished adding the Angelina Quic paintings I bought this year to her page.
http://www.terraexperience.com/P_Paintings_Guatemala_Choc_Mendoza_Angelina_Quic.html
Some examples of the new 2012 paintings and a pictures of Angelina.
April 24, 2012 --- Always takes me more time then planned. But I did get my taxes in on time!!!.

Anyway just finished getting the 8" wooden santos I bought this year added to the web. Some examples
I still have 24 large and many small santos to add. Just takes a while. Let me know if you are interested and I will put priority on them.
March 24, 2012 ---- Have just added more 2012 huipils from the following villages: (More will be coming)
Chichicastenango Huipils: http://www.terraexperience.com/p_huipils_Chichicastenango.html
Cotzal Huipils (New page): http://www.terraexperience.com/p_huipils_Cotzal.html
Santiago Atitlan: http://www.terraexperience.com/p_huipils_Santiago_Atitlan.html

March 23, 2012 ---- Well - it took me a week to inventory in the 1100 pounds of wonderful stuff we picked up in Guatemala this January.
Now I am putting a few things on the web. Let me know if you have something you are looking for. Lynn@terraexperience.com
So far have updated:

Nahuala Huipils: http://www.terraexperience.com/p_huipils_Nahuala.html
Chajul Huipils: http://www.terraexperience.com/p_huipils_Chajul.html
San Antonio Polopo Huipils: http://www.terraexperience.com/p_huipils_San_Antonio_Palopo.html
Nahuala
(smaller sizes still to be added)



Chajul
San Antonio Palopo
March 13, 2012 --- Our shipment came in yesterday!!!! I will be posting (almost) daily updates here in our news page
and on facebook

on what has been added to the website from our 2012 shipment. Today its embroidered folk tapestries.
March 8, 2012 - Shipment is in Chicago, hopefully have in hand soon. You might want to check out:

March 2, 2012 - Do you ever feel you can't keep up with the flow of time passing? Well I certainly get that when I realize how long its been since I posted on this page. Had good holiday sales after a very slow year last year --- thanks all!!!
Just got back from 5 weeks in Guatemala. Hope to post pictures of my friends as well as new huipils, doll clothes and many other things I bought. The shipment is still in transit (hopefully comes in next two week) - but I have managed to get pictures of huipils I bought on the trip on each of the village huipil pages. Let me know if you are interested in one. Until they arrive I may have a hard time giving you dimensions and price - but let me know of your interest and I will do what I can, and put them on the top of the list when they do arrive. Lynn lynn@terraexperience.com
To current Terra Experience News page
To Archive: Terra Experience News Page 2000 to 2011